Model
Garmin
vívofit
Garmin
HRM-Swim

Basic Info

Suggested Price
79.99
99.99
Price
Check Price*
Check Price*
Release
Mar 2014
Oct 2016

Reviews

BestBuy Rating
4.4
5
Walmart Rating
3.8
0.0

Overview

Top Features

Fits most wrist sizes
Includes a small band that fits wrists from 4.7″ to 6.9″ and a large band that fits wrists from 6″ to 8.3″.
Get a complete picture of your daily and nightly activities
Sync with your compatible Bluetooth device to track steps taken, calories burned, active and idle time, and distance traveled.
Achieve daily personalized goals based on your habits
vívofit learns your activity level and assigns a new personalized, attainable goal each morning.
Get a visual reminder to keep active throughout your day
A red bar appears across the screen after you've been idle for an hour and builds when you've been sitting too long. Reset it by taking a walk for a few minutes.
Discover how your daily activities affect your sleep
Monitor how long and how well you sleep, and see how it relates to your daily activities.
Accurately track your pulse and zone data during a workout
Compatible with select heart rate monitors to help you calculate calories burned. Also compatible with Garmin Forerunner and Edge devices. (All sold separately.)
Long battery life means you never miss tracking a moment
CR1632 coin batteries don't need to be replaced for over a year.
Free Garmin Connect app provides a network of support
Monitor your progress on your computer or compatible mobile device with a customizable dashboard equipped with tools, charts and graphs so you can visualize your progress.
Celebrate your progress
Join online challenges and earn digital badges for your achievements.
Challenge your friends for extra motivation
Compete against and cheer on your friends and family. Compare stats and see how your progress measures up.
Wirelessly sync with select Bluetooth devices
Touch a button on the wristband to send stored stats to the Garmin Connect app.
Comfortable water-resistant band for use anytime, anywhere
Fitted wristband in fun colors. Water-resistant so you don't have to worry if you wear it in the shower or are caught in the rain.
Check your stats on your wrist
See your progress without having to sync on the easy-to-read display. Customizable screens allow for personalized use.
Apple, the Apple logo and iTunes are trademarks of Apple Computer, Inc., registered in the U.S. and other countries. iPod is a trademark of Apple Computer, Inc.

Measures heart rate
To help you manage your fitness goals.
Stores and forwards heart rate data to compatible devices
Gathers the statistics of your heartbeat.
Compatible with select models
Compatible with Garmin smart watches: D2™ Bravo; epix™; fēnix® 3; fēnix® 3 HR; fēnix® 3 Sapphire; Forerunner® 920XT; tactix® Bravo.
Stores up to 20 hours of heart rate data
Stores in memory the statistics of your heartbeat.
Water-resistant design
Provides protection in open water swims and triathlon competition with pool swim.
Soft size adjustment fabric strap
Adapts to your body shape, so you can comfortably wear the sensor while you work out.

All Features

Instant On
No
Battery Strength Indicator
Yes
Mobile Notifications
No
Minimum Wrist Size
4.7 inches
Date/Time Display
Time
Touch Screen
No
Clock Display
Yes
Programmable
Yes
Rechargeable
No
Manufacturer's Warranty – Labor
1 year
1 Year
Wireless Syncing
Yes
Silent Alarm
No
Color
Black
Blue
Water Resistant
Yes
Yes
Multi-Sport Tracking
No
Display Type
LCD
None
Maximum Wrist Size
8.3 inches
Maximum Depth Of Water Resistance
164 feet
164 feet
Sensors
Accelerometer
Manufacturer's Warranty – Parts
1 year
1 Year
Smart Alarm
No
Color Category
Black
Blue
Battery Type
Other
Product Name
vívofit Fitness Band
HRM-Swim™ Heart Rate Monitor
Model Number
010-01225-00
010-12342-00
Body Metrics Measured
Distance traveled
Keypad Lock
No
Brand
Garmin
Garmin
Mobile Operating System Compatibility
Android
GPS Enabled
No
Wearing Style
Wrist
Battery Size
Cell
Interface(s)
Wireless
Attachment Style
Strap
Labor
1 Year
Parts
1 Year

More Information

View Details & Price*
View Details & Price*
Not interested in the Fitness Trackers compared on this page? Simply go back to our main article to start a new comparison between other fitness trackers now!
* affiliate links
Related Comparisons
Garmin vívofit vs
Garmin vivofit 3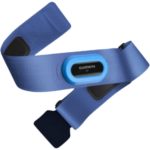 Garmin vívofit vs
Garmin HRM-Swim