Model
Garmin
HRM-Swim
LifeTrak
ZoomHRV

Basic Info

Suggested Price
99.99
139.99
Price
Check Price*
Check Price*
Release
Oct 2016
Mar 2017

Reviews

BestBuy Rating
5
5

Overview

Top Features

Measures heart rate
To help you manage your fitness goals.
Stores and forwards heart rate data to compatible devices
Gathers the statistics of your heartbeat.
Compatible with select models
Compatible with Garmin smart watches: D2™ Bravo; epix™; fēnix® 3; fēnix® 3 HR; fēnix® 3 Sapphire; Forerunner® 920XT; tactix® Bravo.
Stores up to 20 hours of heart rate data
Stores in memory the statistics of your heartbeat.
Water-resistant design
Provides protection in open water swims and triathlon competition with pool swim.
Soft size adjustment fabric strap
Adapts to your body shape, so you can comfortably wear the sensor while you work out.

Measures calories burned and heart rate
To help you monitor multiple fitness activities.
Keep track of daily activity levels
Measures steps taken and swim laps.
Comprehensive monitoring
Tracks sleep activity.
Waterproof design
Allows you to wear the tracker while swimming.

All Features

Battery Size
Cell
Manufacturer's Warranty – Parts
1 Year
Not Available
Interface(s)
Wireless
Color Category
Blue
Black
Maximum Depth Of Water Resistance
164 feet
164 feet
Product Name
HRM-Swim™ Heart Rate Monitor
ZoomHRV Activity Tracker + Heart Rate
Display Type
None
None
Model Number
010-12342-00
LTK7ZM002
Water Resistant
Yes
Yes
Attachment Style
Strap
Brand
Garmin
LifeTrak
Manufacturer's Warranty – Labor
1 Year
Not Available
Color
Blue
Black
Labor
1 Year
Parts
1 Year
Date/Time Display
None
Number of Sensors
2
Battery Type
Other
Body Metrics Measured
Calories burned
Additional Accessories Included
Charging cradle
Mobile Operating System Compatibility
None
Wearing Style
Watch style
Heart RATE measured recovery
zoom hr automatically monitors physical fatigue to assess personal recovery status and provides exertion recommendations for upcoming training sessions
Heart RATE sleep analysis
during periods of deep sleep zoom hr is hard at work sampling resting heart RATE data essential to personal fitness analysis
Heart RATE cross-body detection
unlike any wearable device, zoom hr seamlessly and accurately measures heart RATE data across the body from the ankle to the wrist to the forearm to the upper arm
Heart RATE + cadence analysis
when worn on the ankle, zoom hr measures cycling cadence and heart RATE simultaneously and streams the combined data to leading cycle computers and to the zoom hrv app
Heart RATE underwater detection
zoom hr accurately measures continuous heart RATE data underwater making it the only intensity-training tool for swimmers and tri-athletes

More Information

View Details & Price*
View Details & Price*
Not interested in the Fitness Trackers compared on this page? Simply go back to our main article to start a new comparison between other fitness trackers now!
* affiliate links
Related Comparisons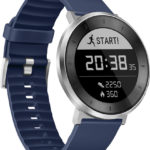 Garmin HRM-Swim vs
Huawei FIT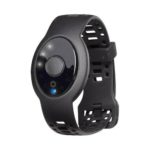 Garmin HRM-Swim vs
LifeTrak ZoomHRV