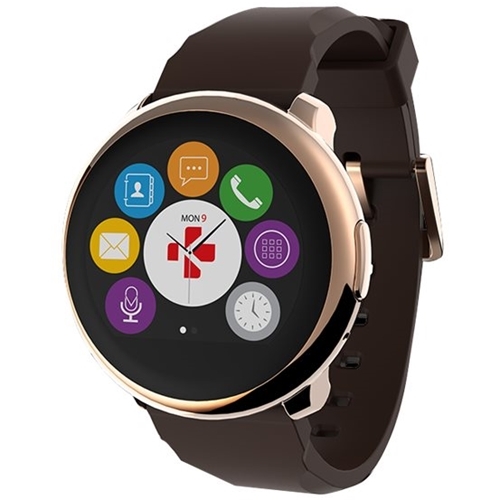 MyKronoz – ZeRound Smartwatch 45mm – Pink gold
Organize your life with this MyKronoz ZeRound smart watch. It's compatible with Bluetooth LE technology, and its voice interaction software lets you answer calls, scan social media and check the time. This MyKronoz ZeRound smart watch helps with fitness goals by counting steps, recording calories and tracking the amount and quality of sleep.
MyKronoz ZeRound Video Reviews
ZeRound close-up
Exclusive First Look at MyKronoz ZeRound Smartwatch
MyKronoz Academy – ZeRound – Tutorial – EN
MyKronoz ZeRound Smartwatch Review (Nederlands)
ZeRound unboxing
Walmart Reviews
This product has an average rating of 3.5 based on 2 reviews by Walmart customers. Read some of the latest feedback below or go to Walmart.com to find all reviews.
Not as happy
Review for MyKronoz ZeRound by Sap6424 on 2017-01-18T12:27:35
Rating: 2
Having difficulties getting kronoz support team to provide timely communication on how and what to do to get my gmail account to activate to my zeround device…..still waiting on a response from David
KRONOZ ZEROUND SMARTWATCH
Review for MyKronoz ZeRound by DONNA on 2016-12-23T17:53:17
Rating: 5
I BOUGHT IT FOR MY COLLEGE BOUND GRANDSON; HE LOVES IT!